BTM Team
Staff member
Content Team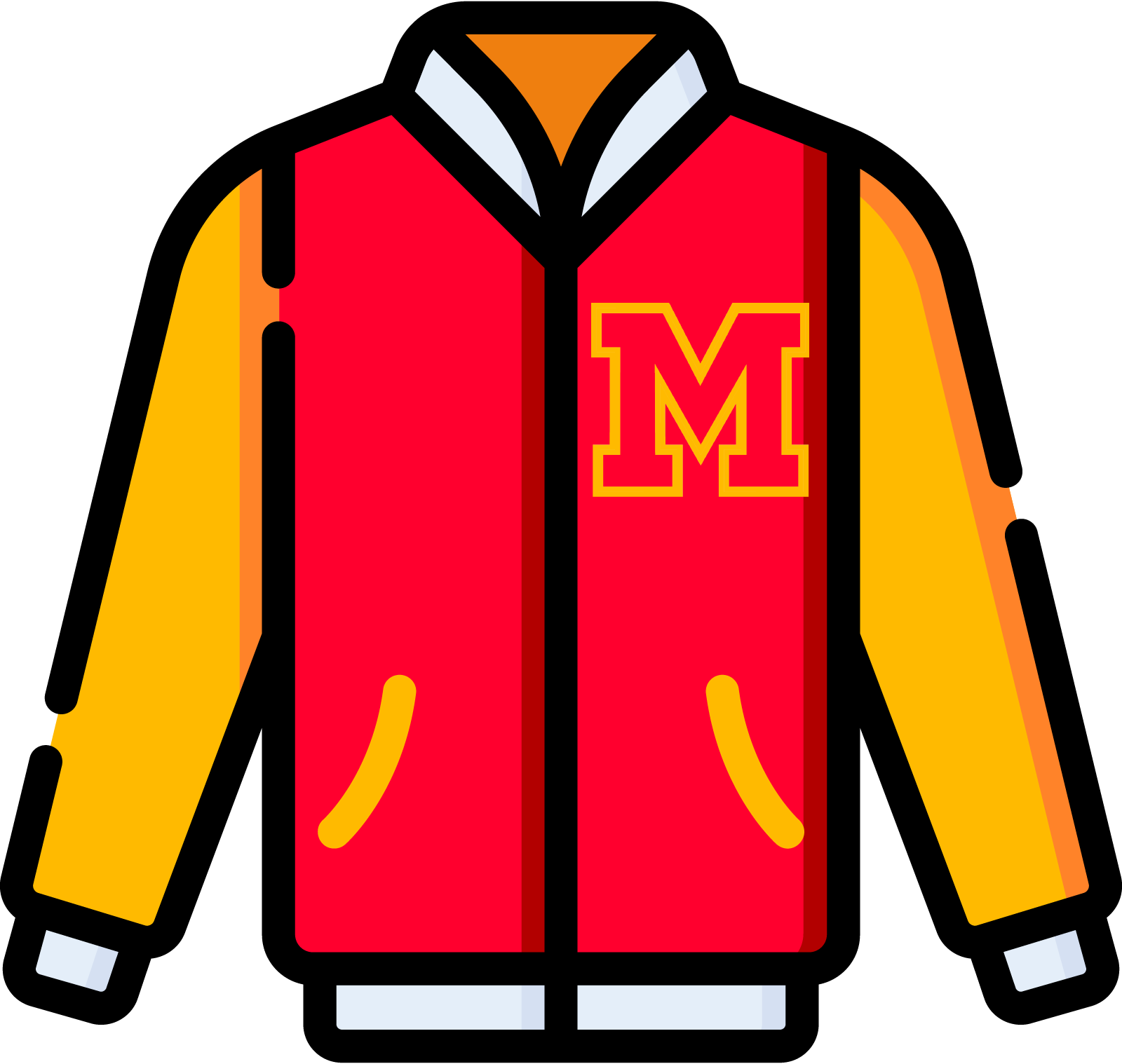 Joined

6 December 2020
Messages

88
Hello
This is a copy of a Reddit post I wrote a few months before Halloween last year. I've been reluctant to share it here because it's written as though the reader doesn't know the full story behind Ghosts and its significance in Michael's discography / videography. Also as a Primer for any fans getting excited for it in the build up to Halloween. Most of the Reddit community seem to be more casual fans so for our community here, this post seems like I'm preaching to the converted, but I hope you enjoy the read and the links to BTS videos and Remixes from the production.
***
A couple of weeks ago, I read '
Did I Scare You? How MJ altered the sensations of racism
'. It's a retrospective review of "GHOSTS" in which Michael's response to his critics is analysed. It's a great read and very well informed, though some of the comments it made I wasn't so sure of. The review focused on Michael's changing face, how he used it for art and it's connections between Michael and racism. I don't disagree with the article but I wanted to articulate for myself what I feel about the movie and put it out there.
GHOSTS is my favourite short film. Combined with HIStory: Past, Present & Future Book I, they are a set of artistic works which has been the most autobiographical of Michael's work. I wanted to share everything I know about it with links to behind the scenes, articles, music and information in one place. I wrote this to post on
r/MichaelJackson
, I'm not a professional writer or music critic, I'm just a fan so forgive me if my style is a bit messy.
I can't just write about Ghosts, "Is It Scary" and "2 Bad" are part of its DNA. Hell, the whole HIStory album should be included given what "Ghosts" is about, even "
Morphine
" could be included but this post is a biggie, so I won't. The story of the feature film: "Michael Jackson's Ghosts" is a far cry from the title of the movie and the track it lends its name from.
Is It Scary origins / Addams Family Values
Life Imitates Art
Morphine
Repurposing "Is It Scary" for Ghosts
Ghosts Orchestral Score
2 Bad
Is It Scary
Ghosts (Song)
Ghosts (Production Including Making Of)
Release
Music & Remixes Links
Is It Scary origins / Addams Family Values​
In 1992 Paramount Pictures asked Michael to participate in the movie "Addams Family Values" they (and he) wanted a short film in the style of "Thriller" or "Smooth Criminal" as an insert (or independent short film) to help promote the Addams Family Values.
In 1992, Michael asked horror writer Stephen King to collaborate with him and Mick Garris (then director) to write a screenplay for the short film (with no title at this stage). The two wrote an outline of what eventually became GHOSTS and set on a title of "Is It Scary". This was to indirectly match the Addams Family Values movie plot while also being autobiographical of Michael's life. This is around the middle of the Dangerous tour between Tokyo in late 1992 and Bangkok in August 1993. The film was to depict local villagers attempting to exorcise a perceived villain or threat to the community, a theme which loosely runs through the Addams Family Values and prophesied what was to come in Michael's personal life, after initial shooting began.
More Info from AFI Catalog.
There's a scene in Addams Family Values where Joel screams at a poster of Michael on the wall, another example of Michael being the punchline in jokes across the film industry and it's a shame because they were using him originally to help promote the movie.
More Info
.
Filming for "Is It Scary" began in the first half of 1993 at the CBS/MTV studios in LA, the music scenes had not yet been filmed (The song, "Is It Scary" hadn't been written yet) and Michael had to resume the Dangerous Tour. There are conflicting reports as to whether Michael was falsely accused during the shoot for "Is It Scary" or shortly afterwards when hr resumed the Dangerous tour, which he eventually cancelled.
The most obvious change between the versions are the Mayor. Ken Jenkins (
Dr Bob Kelso from Scrubs
).
Michael Jackson | Is It Scary 1993 | Unreleased Short Film (Ghosts Early Concept)
There are a few versions of this cut online, all low quality unfortunately, but for those who have never seen it, it's interesting to see the original concept.
RARE MICHAEL JACKSON, Shana Mangatal "IS THIS SCARY" 1993
Another version of the video, uploaded by cast member Shana Mangatal. In both these versions, toward the end of the video Wednesday Addams uses the electric chair to 'play' with her brothers Pugsley and Pubert Addams. The sound of the electricity in this short scene is similar to the beginning of "Morphine" which was recorded later. I wonder if the two are connected?
Michael Jackson "Ghosts" documentary with Shana Mangatal
This video features clips from both "Is It Scary" and "Ghosts". There's more behind the scenes exclusive to "Ghosts" later in this thread.
(From the YT description): I filmed Michael Jackson's "Ghosts" with Michael in April 1996. In honour of the 21st Anniversary of filming, I put together this tribute which includes commentary from me about the making of the original 1993 version, "Is This Scary". "GHOSTS" was Michael's baby and he wanted it to be seen by everyone. He was very proud of it.
Michael Jackson VERY RARE Angry from Behind the scenes of Ghosts.
(Actually, from "Is It Scary").
(Paraphrased from the linked YT video): In August 1993, I (Shana Mangatal, cast member in both "Is It Scary" and "GHOSTS") was in the middle of filming. Just before we filmed this scene, Michael learned of allegations against him. Michael was sad, devastated and ANGRY. In a strange twist of fate, in this scene, I and a few of the other actors had to stand on the other side of the camera, and yell names at him like "weirdo" and "freak" and say, "you're scaring our children". Michael could no longer hold his emotions in and he let all of his anger out in this scene. These lines were not in the script. This is one of the last scenes he filmed before he became so sick and distraught that he couldn't continue.
Life Imitates Art​
In response to tabloid and press speculation about Michael's absence from the media and America, Michael Jackson's lawyer, Bertram Fields
released a statement included in this New York Times article in November 1993
stating that Michael was under treatment for addiction to painkillers and "was barely able to function adequately on an intellectual level" but added that this was just temporary.
Mr. Fields laid the blame for Michael's addiction, in part, to "the rage, humiliation and embarrassment" over [the Jordy Chandler case]. He said it would be foolish to bring Mr. Jackson back to the United States now to help prepare a defines against the civil suit, or to be questioned by the child's lawyer, given Mr. Jackson's condition.
This reddit thread from 8 months ago
together with the
Michael Jackson Allegations website
and the
Leaving Neverland Q&A episode of the MJCast
go into the detail of the allegations.
Clearly, we can see that Michael has been hit hard. Midway through filming "Is It Scary" and performing the Dangerous concerts he is vilified by people who already have bias against him in a bizarre "life Imitates art" freak coincidence. It was during this time that the contract between Paramount and Michael was cancelled. Michael also cancelled the remaining dates of his Dangerous tour. News reports at the time were focused on his presumed guilt, the failure to his fans and the money he lost. I have only ever seen one article written at the time in support of Michael, written for GQ magazine in October 1994 8 months before HIStory was released.
A copy is available here
. Michael was understandably at an all-time low, I've never read anywhere that he got depressed but alas, he medicated himself using painkillers. I don't blame him, do you?
Morphine​
A Quick note about "Morphine": It was written and produced exclusively by MJ. Michael was more hands on for this track and played percussion, drums and guitar along with all lead and backing vocals. This is Michael Jackson without other producers or arrangers influencing the track. "Morphine" was going to be the lead single from Blood on The Dance Floor but Sony decided on the title track from the album instead. (Later for Invincible, Sony disallowed Michael's choice of lead single favouring You Rock My World instead of Unbreakable). It's tragic that a lot of people have not even heard of "Morphine", not only is it another great MJ Vs Slash rock track, it's Michael at his most vulnerable, "Morphine" is a cry for help which ultimately went unnoticed and unanswered.
Repurposing "Is It Scary" for Ghosts​
With the project for "Is It Scary" now scrapped; Michael was free to continue his work. Deciding to rework a cancelled compilation entitled Decade 1980-1990 (
it was scrapped in favour of Dangerous
) and incorporating new songs, the resulting album became
HIStory: Past, Present & Future Book I
. (I could write pages about the HIStory album, it's one of the most iconic concept albums ever created, a musical autobiography and a work of genius by a genius)!
To focus again on "Ghosts", we need to skip forward to late 1995 after the HIStory album was recorded was released. Michael took control over the "Is It Scary" project and decided to use "2 Bad" since the lyrics are coherent with the movies theme. It's conceivable that Michael had this video in mind when he was writing "2 Bad" in 1994. Michael was producing this short film to promote the HIStory album, before embarking on the HIStory world tour.
It's possible the movie may have been temporarily renamed to "2 Bad" given that's the core song of the production and the ID tags for the cast and clapper boards during production feature "2 Bad" instead of "Is It Scary" or "Ghosts". Sony asked Michael during the production of Ghosts (Movie) for a new album. That ultimately became Blood On The Dance Floor,
the best selling remix album of all time.
Working with Stan Winston in early 1996, the original script changed, and Michael would play several incarnations of himself 'demonised', (Hello Thriller 1996)! as well as the antagonist, who happens to be the modelled on Clarence Strider, a racist sheriff who allowed the escape of justice after the gasification of 14-year-old black boy Emmett Till. The cause of the lynch was the accusation of a white shop assistant who said the boy had bothered her during the purchase. Emmet Till was then brutally beaten, maimed, shot and thrown into the river by the assistant's husband and his half-brother. The murderers were not punished by the court, a jury consisting of only white men liberated them. They later confessed to the act. Like the saleswoman, she admitted that her testimony was not true. (
Link for more info
). (
I had always assumed the mayor was modeled on the same demographic as Tom Sneddon.
Ghosts Orchestral Score​
The dance routines were choreographed by Michael and LaVelle Smith and Timothy Earl Soloman to the
original score of Ghosts by Nicolas Pike
mixed with "2 Bad". (
Nicholas Pike at Discogs
).
MJVibe Interviewed Nicolas Pike in 1995 about the orchestra for Ghosts in 2015.
Available here
.
Continued ​