Well-known Moonwalker
Administrator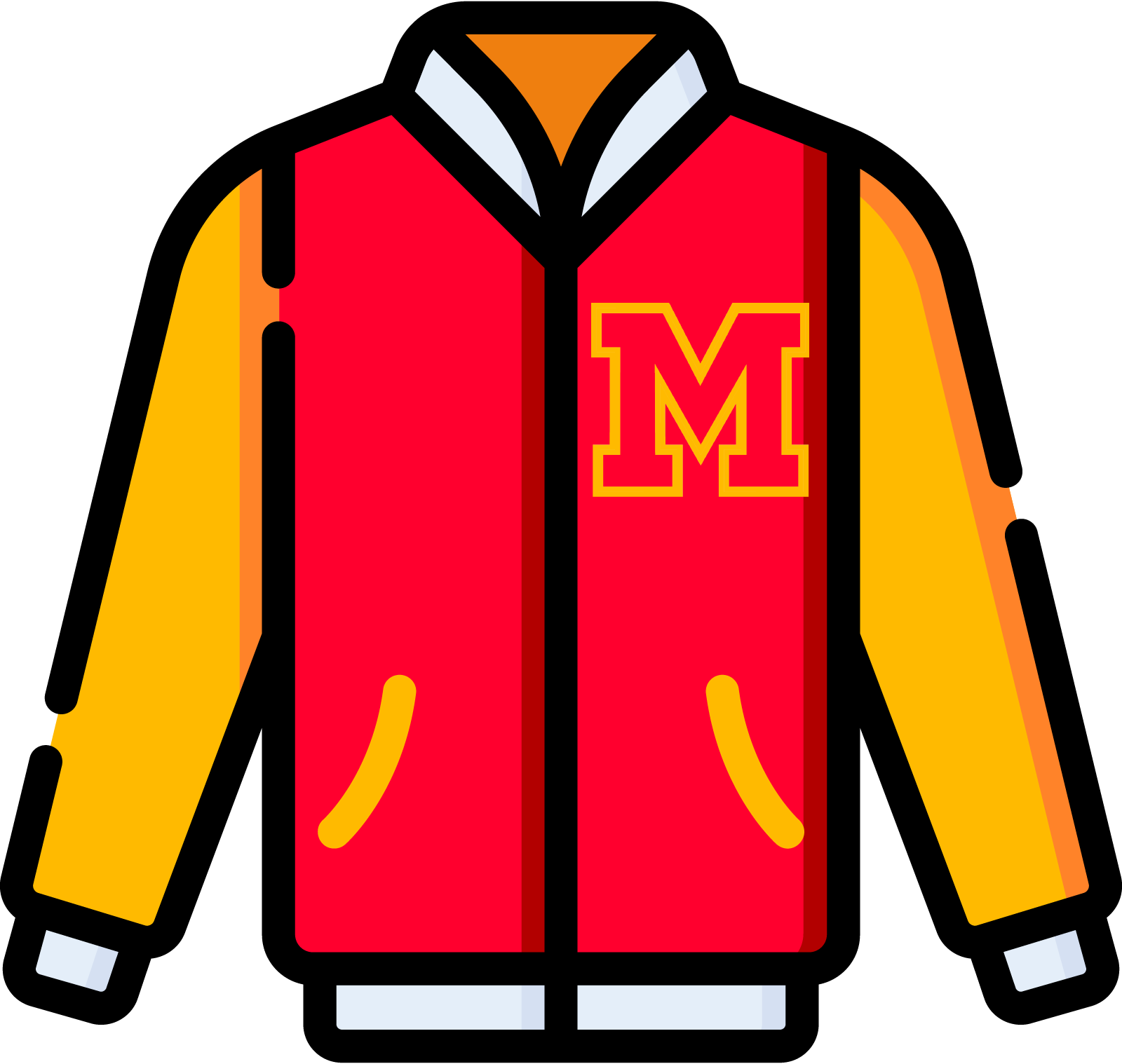 Joined

5 May 2019
Messages

1,854
Age

35
Photo Credit: Sam Emerson
Of all the hot takes I've seen on Twitter, nothing prepared me for this one. I didn't think someone could contradict themselves this much in less than 280 characters. Then again, the Internet remains undefeated.
How is one of the most decorated and beloved albums "pop perfection" yet "easily his weakest?" (Where they do that at, fam?)
Consider my rebuttal a plea for sanity, or better yet, common sense:
Bad
is Michael Jackson's magnum opus. The album's legacy—on wax, on film, and onstage—was a labour of love.
CROWN OR DROWN
No other album in music history had to live up to the global phenomenon that is
Thriller
:
Over 66 million copies sold worldwide… and counting.
Seven GRAMMY Awards in one night.
Seven Billboard Top 10 singles, two of which were #1.
Three iconic short films that instantly bring to mind dancing zombies, red zipper jackets, and glowing pavement tiles.
Two Library of Congress inductions as an album and a short film.
One boyhood dream of making the biggest album ever come true.
Put yourself in Michael Jackson's black Florsheim loafers. Do you retire and become a bankable oldies act? Or do you take an extraordinary leap of faith and show the world that you can do
more
?
Most musicians would have squinted when the big spotlight arrived and coasted on their back catalog. Not the King of Pop, though. He wanted
Bad
to be his best work yet
and
sell 100 million copies. "I love not only reaching a mark I've set for myself but exceeding it," he
explained
in his 1988 memoir,
Moonwalk
. "Doing more than I thought I could, that's a great feeling."
Some people came to see the spectacle. More came to see him fail, and most left blown away.
KING OF CHARTS
I wish I could say
Bad's
résumé needs no review, but clearly, it does.
Bad
wasn't the commercial juggernaut that
Thriller
was—no album by any artist has come close. Still, album sales and chart positions don't tell the whole story. The fact that he stepped into a lion's den of expectations and soared to new heights speaks volumes.
Photo Credit: Sam Emerson
THE SKY'S THE LIMIT
It's no surprise that Michael Jackson's triumphant return to music put his opponents on edge, earning him the fitting nickname "The King of Pop." The surprise is how many people ignore
Bad's
creative and technical leap forward.
I hear this often: "Michael was a '
song-and-dance man
.' He had the best producers and session musicians behind him."
Stop it!
(Prince had Wendy & Lisa. Stevie Wonder had Robert Margouleff and Malcolm Cecil. The Beatles had Sir George Martin. Does that make their music less enjoyable? Of course not.)
Whether it's one person or a team, great art is meant to entertain and inspire.
Bad
is the clear vision of an artist working with others to make something profound, personal, and unique.
On an album loaded with pure pop classics, some underestimate "Speed Demon's" high-powered engine. But this ear-scorching funk roadster embraces its dark horse status, swerving past them in slow motion, middle fingers up. ("Ain't nothin' gonna stop me / Ain't no stop-and-go / I'm speedin' on the midway / I gotta really burn this road.") Fun fact: Jackson wrote the song after getting a speeding ticket on his way to the studio. Quincy Jones challenged him to turn that experience into music, and Mike returned with a banger. "'Speed Demon' is amazing," Q raved. "I mean, Michael's imagination is awesome. You know, it really is. He's very unique, man… He stays out of the box, and I love that."
A calm, coastal breeze runs through "Liberian Girl" as Jackson's love letter to black beauty proves that he never left the rhythm and blues that birthed him. ("Liberian girl… More precious than any pearl / Your love so complete / Liberian girl… You kiss me then, ooh, the world / You do this to me.") "'Liberian Girl' is one of my absolute favorites of all the music that I've done with Michael," engineer Bruce Swedien expressed. "Who could think of a thing like that, except Michael Jackson? It's astounding; the imagery and everything else in it. It's just an amazing musical and sonic fantasy."
Bad
rightfully
won
the "Best Engineered Album, Non-Classical" honor at the 1988 GRAMMY Awards. And unlike many pop stars who hire outside writers to pen their hits, Jackson wrote nine of the album's 11 songs
and
co-produced the entire project. Taken together,
Bad
is a musical Halloween with the production value of an Oscar-worthy motion picture. Each track shows us an artist at play in his creative toy box, throwing on different styles and personas.
Photo Credit: MJJSOURCE.COM
BLOCKBUSTER POP
Another element of
Bad
that monumentally elevated the music was the short films. We all remember the "blockbuster pop moments": the zippers and buckles in "Bad," the 45-degree gangster lean in "Smooth Criminal," or the carnival ride of pop paranoia in "Leave Me Alone." But it's the subtle details in those short films that set his work apart from his peers.
Yes, "Bad" struts its West Side Story street ballet near the Brooklyn subway. And near the 14-minute mark, it becomes clear that "Bad" is a story about freedom. To embrace who we are and let go of what society told us to be. Nobody could take away Mike's blackness simply because he didn't fit in other people's boxes.
Yes, "Smooth Criminal" is an Old Hollywood fusion of Alfred Hitchcock's Rear Window and Fred Astaire's The Band Wagon. But did you know Hermes Pan was one of several celebrities invited on the set? He worked with Astaire on many films, and he assured Michael that Fred would be enormously proud of the tribute. (Shortly before Astaire passed away from pneumonia in June 1987, he said, "I didn't want to leave this world before meeting my successor. Thank you, Michael.")
Yes, "Leave Me Alone" fires a supremely funky middle finger at the tabloids. But it's also cool how you can watch it on mute and not miss a beat. Mike sends a shot across the bow at his critics, cruising through a funhouse of gossip rumors. The price of fame shows a life-sized MJ crushing the media circus around him, even though he couldn't escape them in real life. He was a modern-day Charlie Chaplin, indeed.
Thankfully, Jackson's goal to "
study the greats and become greater
" never got lost in translation. He earned the MTV Video Vanguard Award in 1988 for changing the way we hear
and
see music forever.
Photo Credit: IMDB
THE GREATEST SHOWMAN
The globe-trotting
Bad
World Tour, Michael's first without his brothers, made him the greatest ringmaster that entertainment had ever seen since P.T. Barnum.
One day in rehearsals, he heard a wrong note. "[Michael] said, 'Let's go from the top,'"
recalls
assistant music director Kevin Dorsey. "I thought he meant the top of the song — he meant the top of the
show!
" Couple that relentless pursuit for perfection with the murderers' row of musicians supporting him, and you have one of the tightest two-hour shows and an endless arsenal of hits. Yet even with the world-class talent around him, oh did the King of Pop impress!
When he performs "Another Part of Me" onstage
, he's connecting to something out of this world. When the groove stirs him, he whoops and hollers. He claps. He unleashes a flurry of taps on the floor as if his feet are on fire. When he spins to his knees during
the ax-shredding rocker "Dirty Diana,"
he does more than plunge into the nightmarish abyss of celebrity fandom. He brings the rock-and-roll genre back to its Black American Music roots.
And the epic finale "Man in the Mirror" is as close to a religious experience as pop culture can deliver. More than 4.4 million people
felt
their hearts break, only to have them pieced back together, stronger than before. ("I'm starting with the man in the mirror / And I'm asking him to change his ways / And no message could have been any clearer / If you wanna make the world a better place / Take a look at yourself and make a change.")
For him to use those brilliant skills, honed to perfection as a 30-year-old, and barely rest for two calendar years when he could have taken a night or two off but never did, is something I can't hate on. You shouldn't either.
FINAL THOUGHTS
We're nearly 35 years removed from the moment we witnessed a musical genius do things that seemed humanly unimaginable. But ignorant opinions are what's wrong with social media. Everyone has a platform, and those with the least amount of information seem to get the most attention.
It's one thing to have God-given talent; it's another to have a constant yearning to be the best you can be. Michael Jackson had both, and he delivered every last drop on
Bad
.
Go ahead and rank that.
Full Source - Chris Lacys' Medium