Artist Nate Giorgio has posted on social media concepts he created to celebrate "Thriller 40" that were commissioned by Sony Music but ultimately never officially used.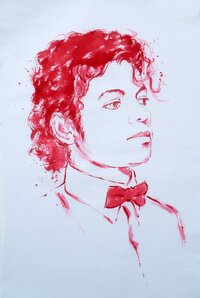 Nate Giorgio was one of Michael Jackson's closest friends and collaborators. They met in 1984, when Nate was a young artist working for Disney. Michael was impressed by Nate's paintings and invited him to his home. They soon became inseparable, sharing their passion for art, music and animals. Nate accompanied Michael on his tours and projects, creating portraits and illustrations for him. He also witnessed Michael's kindness and generosity, as well as his struggles and pain. Nate remained loyal to Michael until his death in 2009, and continues to honour his legacy through his art.
Giorgio's artworks are highly sought after by collectors and fans around the world, and some of them are featured in the Michael Jackson Opus and the Michael Jackson x Nate Giorgio Collection.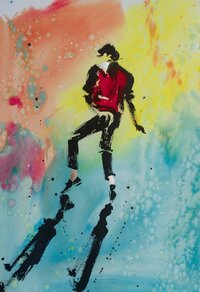 Sources For This Article:
Please
Log in
to view URLs that have been listed here. It's free and quick.