Well-known Moonwalker
Administrator
Joined

May 5, 2019
Messages

606
Age

33
Hi
Moonwalkers!
I have some exciting news for all of you. You may have noticed - things are looking a bit different around here. You might say, a little -
Off The Wall!
That is not the only difference, although I will talk a little more on the new theme. It has taken me around 2-3 months to perfect, and get that rustic and original
'Off The Wall'
feeling. I may still tweak or add things to this theme, and of course - I welcome any feedback for things you don't like, or things you love! Free chalk? Where we're going - We don't need free chalk! (Well. If you're good, or ask - I may award you a Pointless Chalk badge..)
Badges?
I have curated a collection of badges, some of which I have designed myself - and others of which I have used from various free libraries on the interwebs. What are the badges? Well - In order to boost some conversation, and also as a way of saying thank you for your participation - You will be awarded a badge per reaching an achievement.
Let's see some, shall we?
Some examples - This might be for posting more than 100 messages/posts within a certain time frame, this may be for receiving reactions/likes to your posts. It may be for no reason at all - and I may decide to award you a badge just for saying thanks! These badges will reside in your profile, where you can adore your own little virtual badge collection. You can see all of the available badges and their respective descriptions on the badges page. Click Here for
Badges!
GIFS!
My favourite
thing
of all time. You can now easily post animated gifs within your posts. Let's see how it goes. Please don't spam gifs in replacement of just text - we still need some hearty content here! However..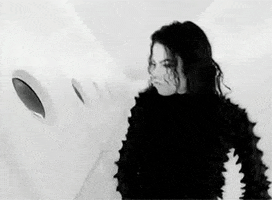 Profile Covers
You can now upload your own profile covers. Get creative! The ideal size is 1280 x 250 - Feel free to create and upload your own.
This is how it looks (click)
For those that want some pre-made.. Here you go!
Post Covers
You can select from an array of different post covers. This can be set in your
Account Details Area
.
Take a look at mine in action to the left <<
For those of you reading on mobile, it looks like this -
BTM - The App
Okay. This isn't something that you can install from the app store on your phone/mobile device. However, when visiting
Behind The Mask
- You will see there's a context button (some call it a hamburger menu!)..
(Couldn't resist)
Click it! You'll see that this is where the rest of your mobile styled menu resides. At the bottom, you'll see a button that says 'Install The App'
Tap Install! This will now install the BTM web-app to your phone. Both Android and iPhone devices are supported - although there are a small number of issues with the iPhone variant of the app - unfortunately out of my control, although you shouldn't even notice them
Tidy Up
I've tidied up a few of the categories, their names and fixed a few areas that didn't work. Essentially, this upgrade is a milestone release of the software we use for our forum. There have been many enhancements, including bug fixes and feature changes/additions. I've been quiet for a few months for many reasons, but one of which has been this. Apologies!
Be safe, and have a safe holiday with your family and loved ones where possible.
Last edited: